The State Great Hural of Mongolia approved a resolution to hold Aimag, Capital City, Soum and District Citizens' Representatives' Hural's election on October 15, 2020. The State Registration Authority shall organize more than 70 activities to implement the Law on Local Election, and on polling day all electoral divisions shall have an authorized employee appointed by the General Authority for State Registration.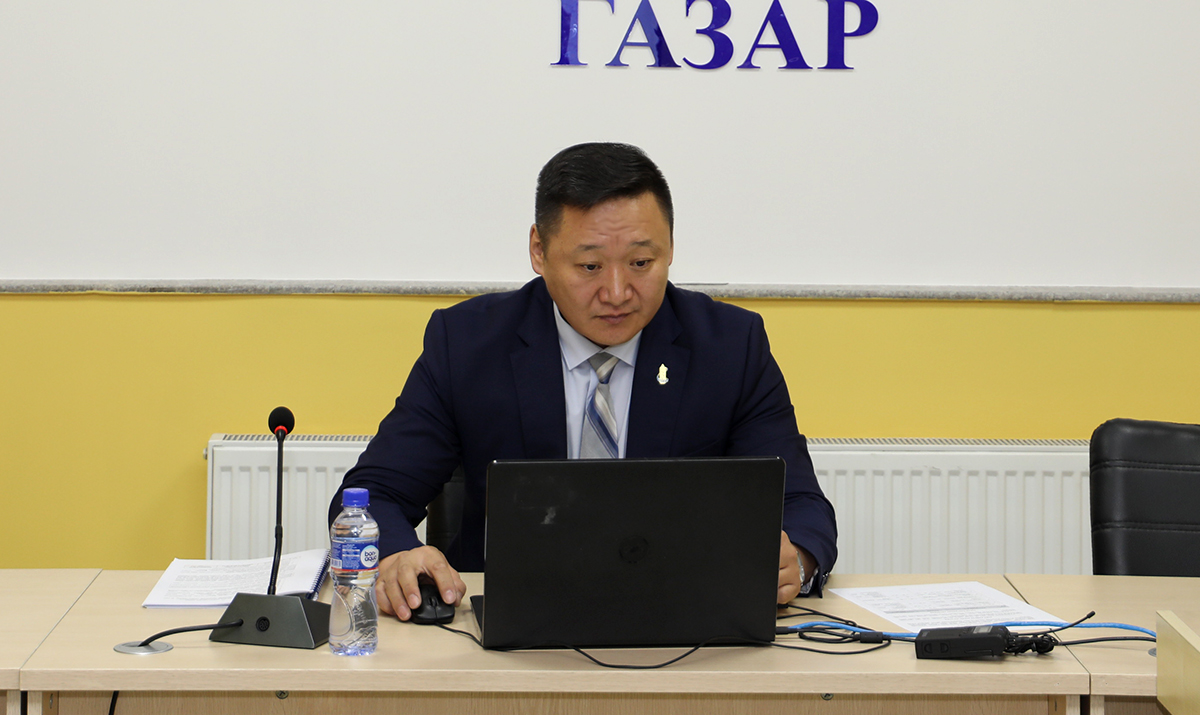 In connection with this, online training was organized, today on September 4th, for the heads of the units on how to provide legal information to the authorized employees, their functions and tasks.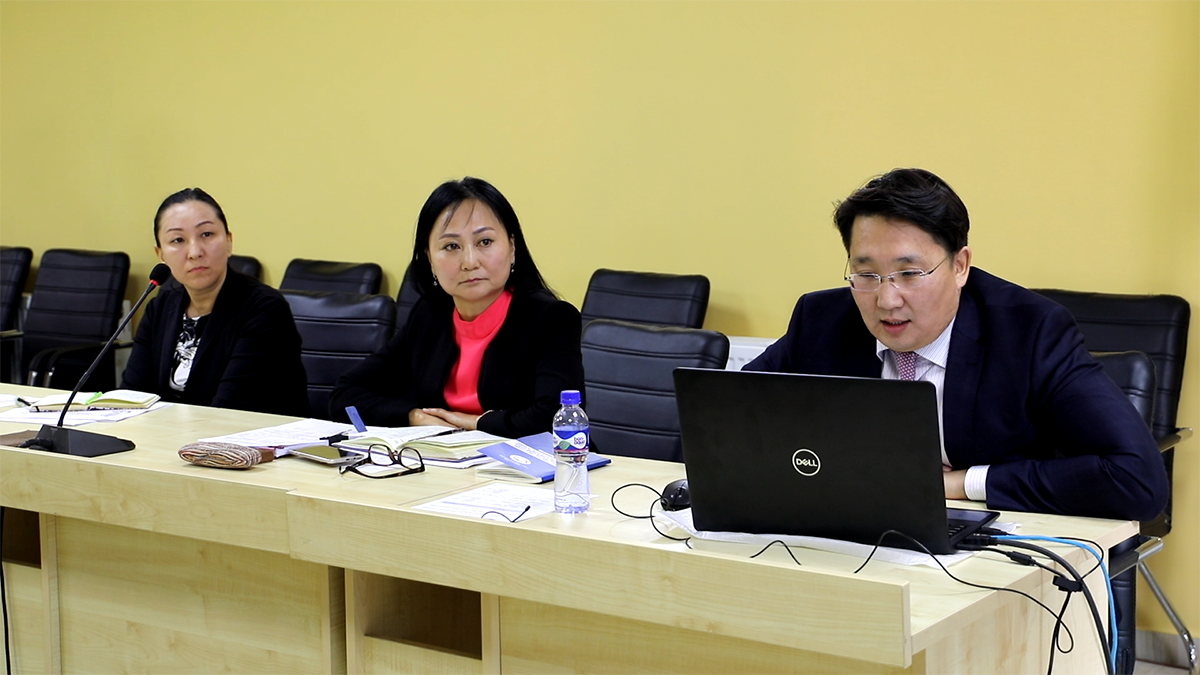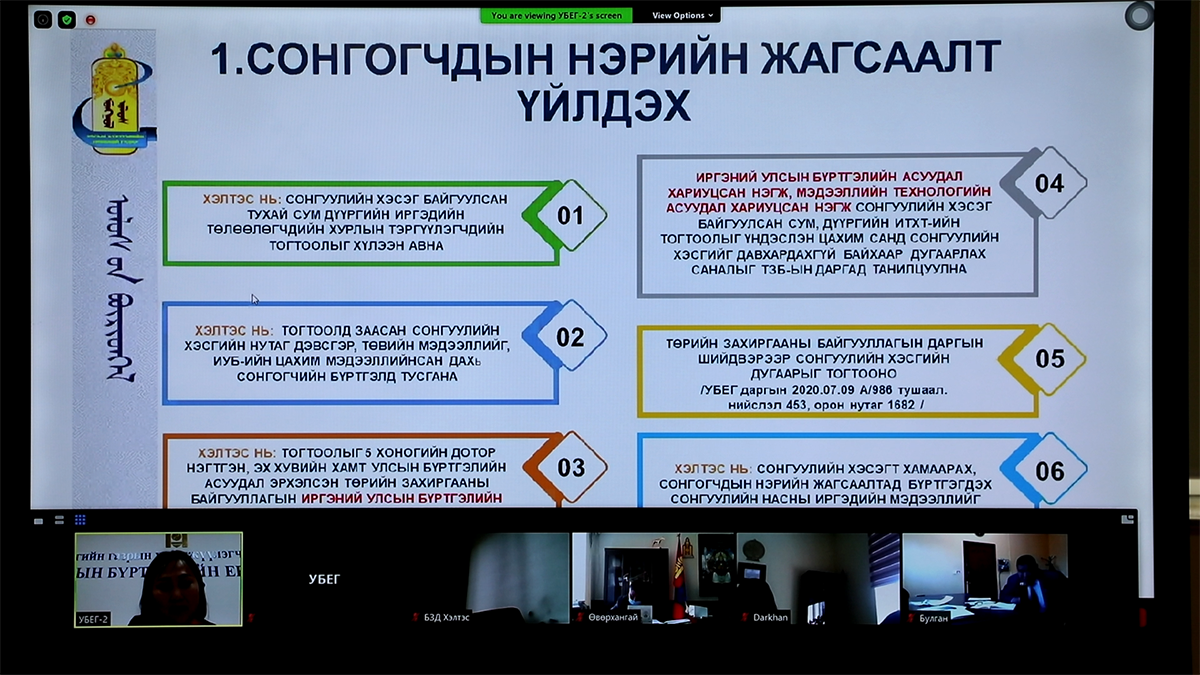 In his opening remarks, chairman of GASR D.Delgersaikhan said that the preparations for the local election are proceeding according to the plan. And he reminded the heads of units to pay attention to the implementation of the recommendations by the Internal Audit department on the election of the State Great Hural held in June.
Partnership and Training division of GASR