Within the framework of protecting drinking water source of the Tuul River in the capital city, making a real contribution to increasing greenery, and ensuring the implementation of the Presidential Decree No.63 of 2010, the State Registration Authority planted trees in the National Park on October 17, 2020.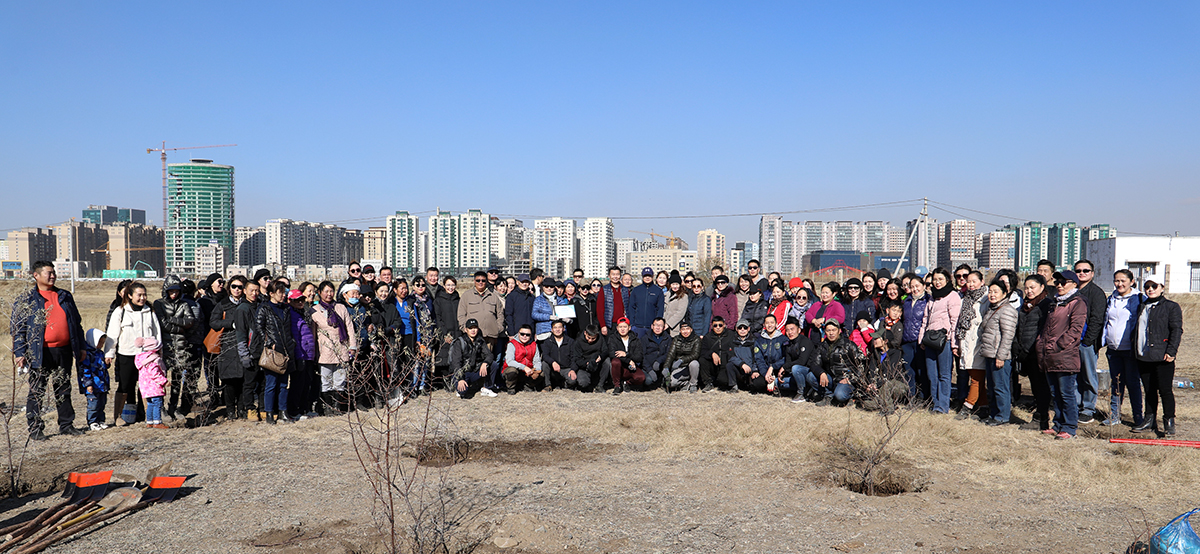 The event was attended by G.Bilguun, Deputy Chairman of GASR, heads of departments and divisions, and officials. In order to protect drinking water sources, 50 sea buckthorn trees and 50 bird cherry trees were planted in 0.5 hectares of the National Park. State Registration Authority is planning to plant 500 trees in its grove in the National Park.
National Park is the Mongolia's first major reforestation project. As of today, a total of 139,717 trees have been planted at the park, with a total growth rate of 98.5 percent.
Partnership and Training division of GASR