Government Regulatory Agency, the Communications and Information Technology Authority, recently introduced a national e-service system /www.e-mongolia.mn/, a web portal and a mobile application.
In this regard, D.Delgersaikhan, Chairman of the General Authority for State Registration, provided information on 26 types of references and services provided by the GASR to the e-Mongolia integrated system.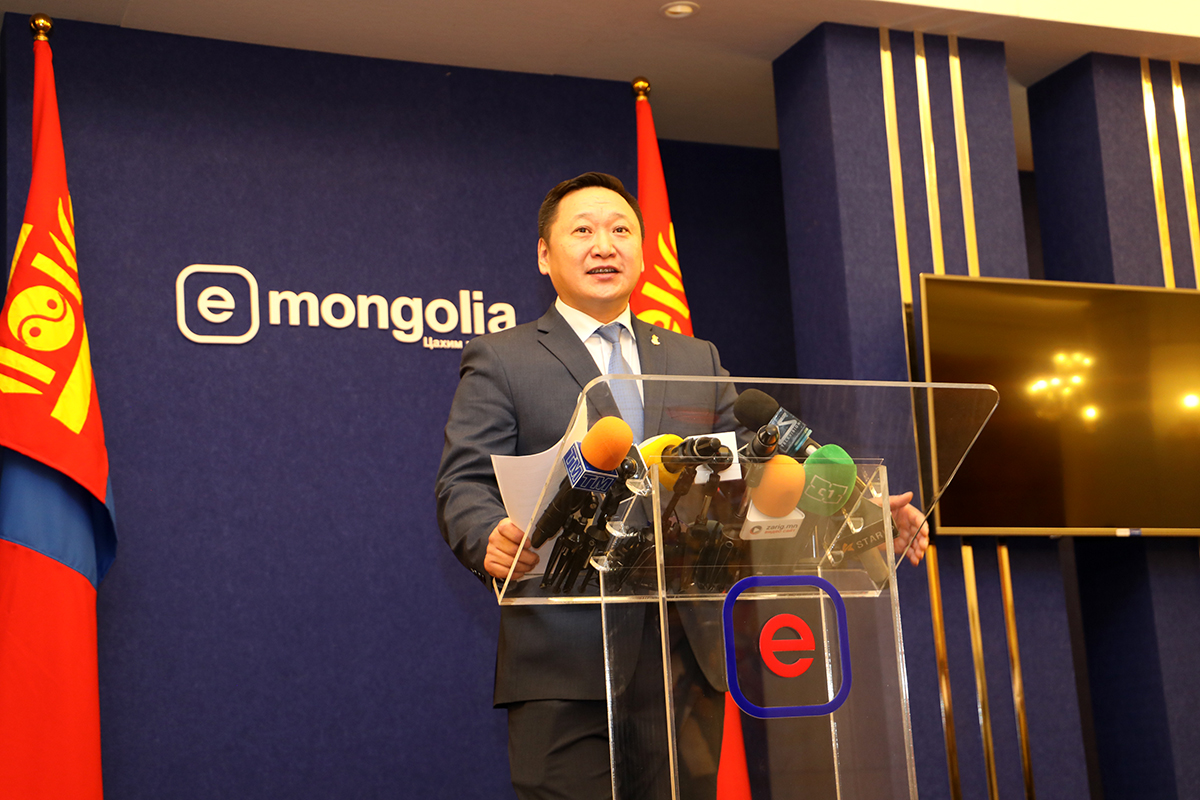 He said that ""One Citizen-One Registration" national program is closely related to the current e-Mongolia program with the same principles, goals and objectives. The basis of the national memory of Mongolia is the State Registration Database. Other databases will be created based on this database. Basically, this principle is created by the E-Mongolia system. Also, he emphasizes that centralizing public services will save time and money, and will drastically reduce the bureaucracy of public services."
The www.e-mongolia.mn integrated system was introduced on October 2, 2020. The system has been introduced in two versions: a web portal and a mobile application.
As of October 21, 2020, more than 50,000 people have installed the E-Mongolia application on their mobile phones and received more than 41,000 services online. For example, 252 ID cards and 2,881 driver's licenses were ordered through the portal. In duplicate, 152,175 people have accessed to the system, with an average of 10,600 people receiving services per week.
Partnership and Training division of GASR