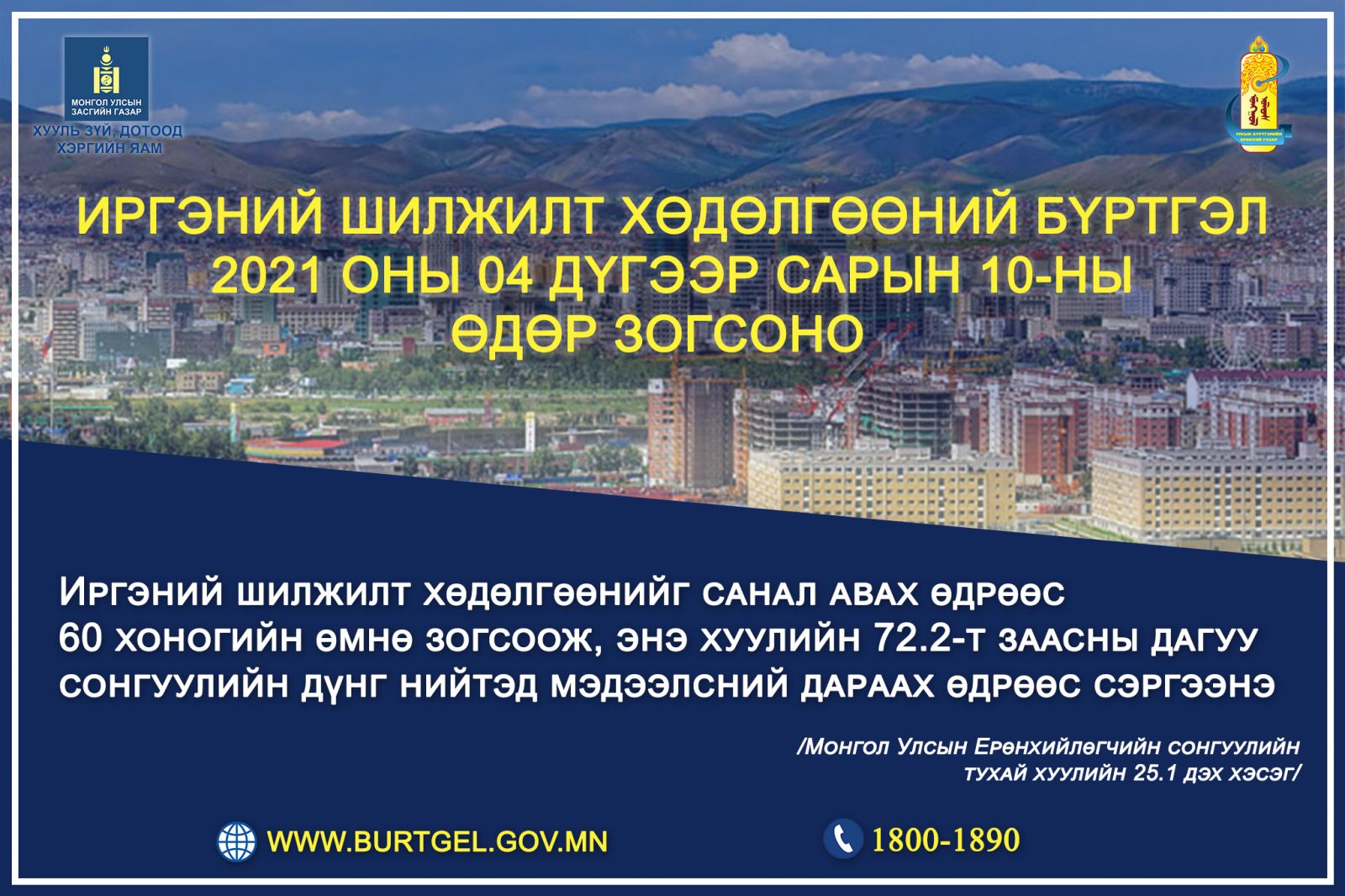 At the plenary session of the State Great Hural, the parliament of Mongolia, held on January 20, 2021, the draft resolution of the State Great Hural on "Scheduling and announcing the regular election of the President of Mongolia 2021 and setting a day for polling" was discussed and approved.
Article 25.1 of the Law on Presidential Election of Mongolia states that "Civil migration shall be stopped 60 days before the polling day and shall be resumed from the day after the election results are announced in accordance with Article 72.2 of this law".
In this regard, it is announced that the civil migration from one administrative unit to another will be stopped from April 10, 2021 and will be resumed after the announcement of the election results.
The polling day of the Presidential Election of Mongolia to be held on June 9, 2021, the Civil State Registration department of the GASR will finalize the number of citizens who will vote for the Presidential Election on June 5, 2021.
Partnership and training division of GASR